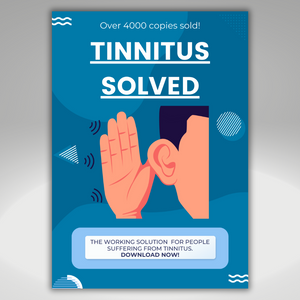 Over 4000 Copies Sold.
Tired of the constant ringing in your ears? Tired of not sleeping at night? Wish you could go back to when hearing was normal?
SimplyDolce now gives you instant access to the eBook that's sweeping the globe and providing a real, working solution to curing tinnitus for good.
Did you know that tinnitus isn't a problem with your ears? This is just one of the revelations you can discover in Simply Tinnitus and one of the very first steps on your road to recovery.
Learn exactly what you need to do tonight to get a good nights sleep.
Discover the foods you should and shouldn't eat.
Stop repeating the same routine that is a root cause of tinnitus.
And so much more.
We've cut out all of the fluff, filler and lies that other solutions contain to provide you with a cutting edge and to-the-point method that brings peace back to your life.

Imagine what it will be like when you can sleep like a baby. Imagine what it will be like to live day to day life without that constant ringing and hear everything around you with ease.
Grab the eBook solution and change your life now. The Simply Tinnitus Solution can be with you minutes from now and you can take action immediately!
Limited time offer with a super discount price, but this deal won't last forever.